Real Estate
The Dade County Clerk of Superior Court records and indexes all Dade County real estate, deeds, plats, condominium floor plans, Uniform Commercial Code Filings (UCC), General Execution Docket, Lien Filings and Military Discharges.

USe the links below to assist with your Real Estate filing and search needs.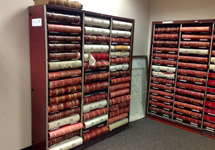 Real Estate Links

File Real Estate & UCC documents online with the GSCCCA.

Information on how to record a DD214 Miltary Discharge with the Clerk's office.

Search our online Property Indexes.

Fill out your PT-61 form online with the GSCCCA.

Find UCC Forms online with the GSCCCA.