Jury Information
The Dade County Superior Court Clerk is responsible for maintaining jury lists, summoning jurors and general administration of juries during the jury selection process.
Information provided on this site provides answers to most questions you may have about jury service. Please contact our office if you have additional questions or need assistance with an issue relating to your jury service.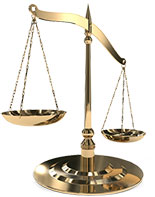 Jury Information Links

An overview for trial and grand jurors summoned for jury service including juror selection, eligibility and courtroom dress.

Information to help Grand Jurors meet their responsibilities and be knowledgeable about their duties and limitations.

Click here for the latest Jury Duty information.

Frequently Asked Questions concerning Jury Duty.
Jury Information